Children's Gear
We always keep the safety of our children on our minds. That is why we provide gear that they will like to wear and use.
Rascal Unique Bike Features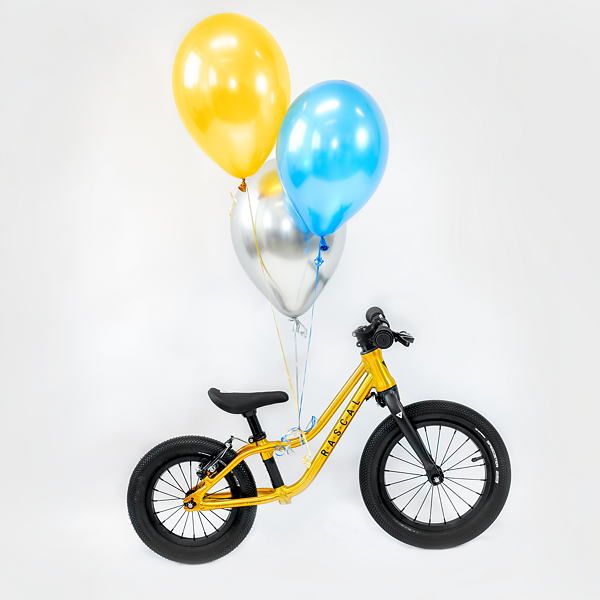 Lightweight
In order to provide Rascal bikes that are safe and easy to control, we keep the weight low as possible. Children just love riding bikes they can handle easily and feel comfortable on.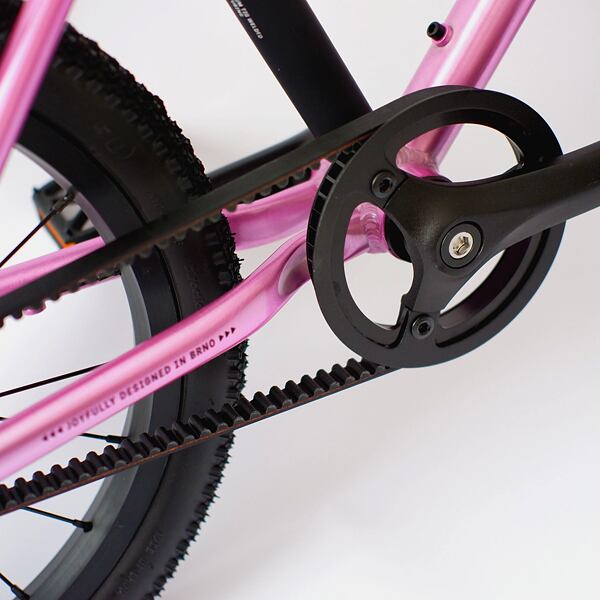 Belt Drivetrain
The belt drivetrain is the ideal solution for children's bikes. It is ultra-light, strong, oil-free, dirt-free and silent. It does not fall off thanks to the two-point attachment and it operates perfectly with a multi-speed internal hub.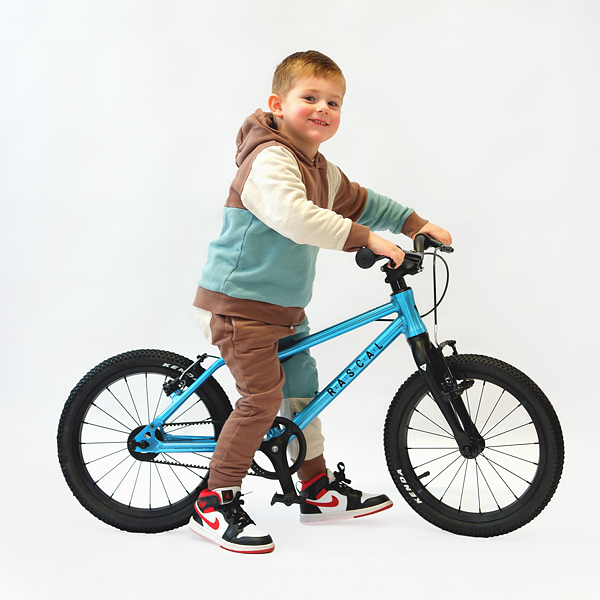 Special Frame Geometry
Reduced frame length, lower top frame tube and raised handlebar position are the factors, that influence the way your child controls the bike. Based on this knowledge we have come up with a frame geometry that is safe and easy to ride.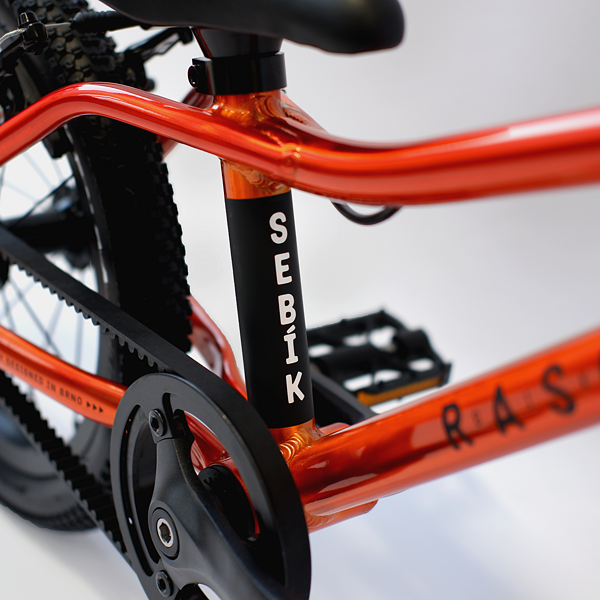 Name on Frame
The Rascal seat tube is a perfect place for your child's name! The material we make the sticker of is durable but still easy to remove when your child has grown out of the given bike size.
Why to Choose Rascal?
We Give Children the Best
Due to the light weight and adapted geometry, children learn to ride their bikes easily and quickly. It all comes down to fun!
We Trust Our Bikes
We deliver our bikes from 90% assembled and fully set up. A free warranty inspection within 3 months of purchase is our standard offer.
We Are Here for You
Do you need help when choosing the right product? Call us on +420 732 151 620 or email us at info@rascal.cz.
Join the Rascal community